We LOVE to brag!!! FINISHED CHAMPIONS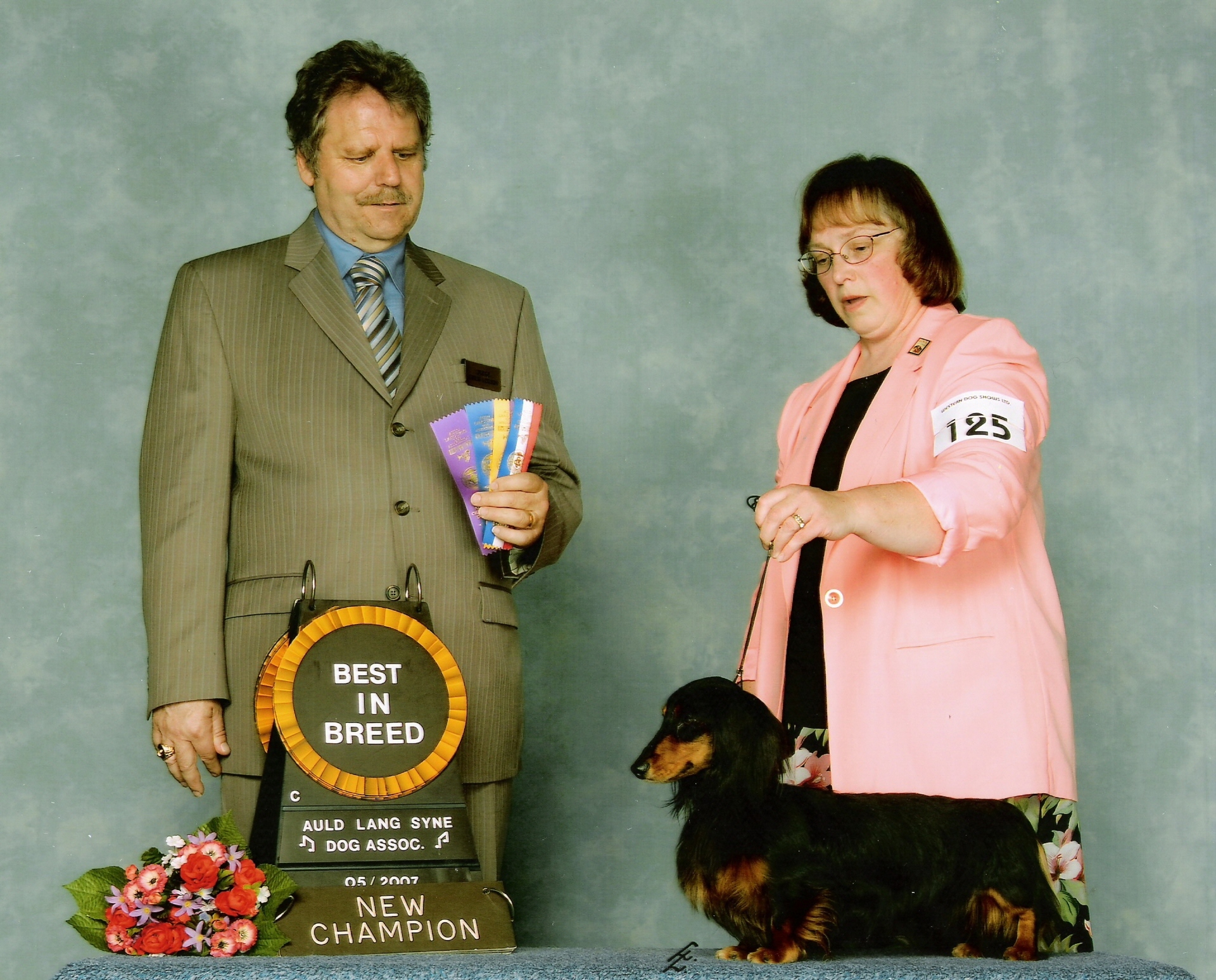 OUR FIRST CHAMPION
AKC/CKC/International Champion Patrick Michael O'Mally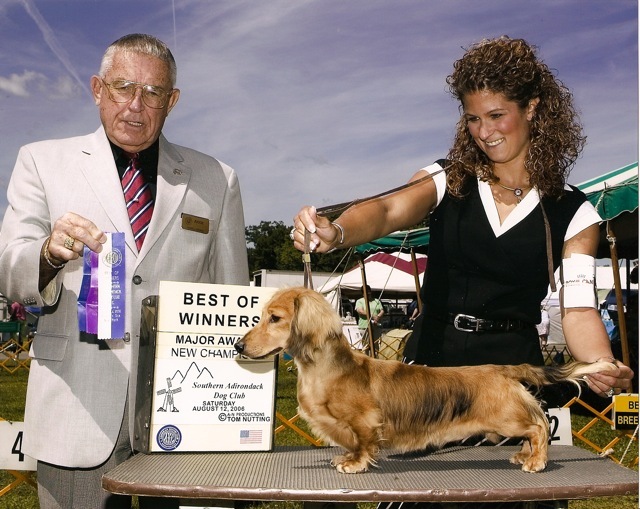 CH Rose Farm's Just Right ML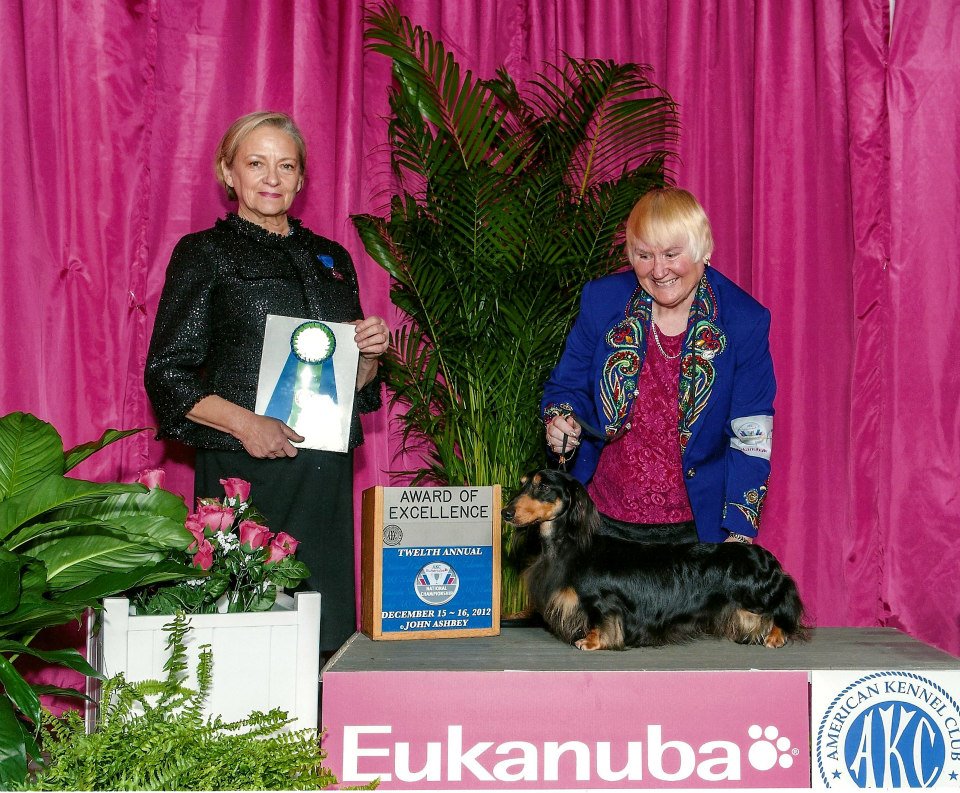 Morgan - AKC Grand Champion/CKC CH/Int'l CH Wyndox Positively Captivating ML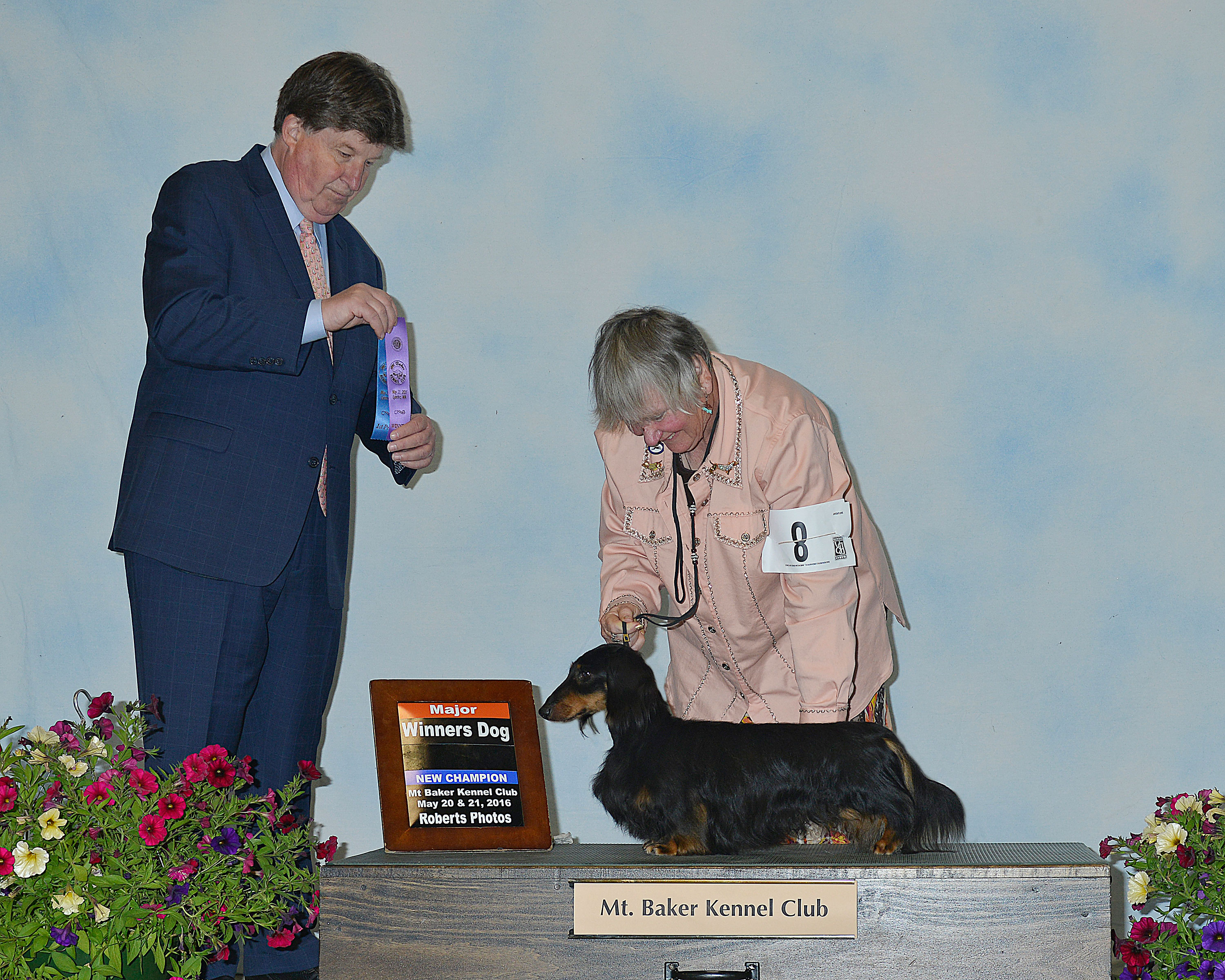 CH Wyndox Absolutely Captivating ML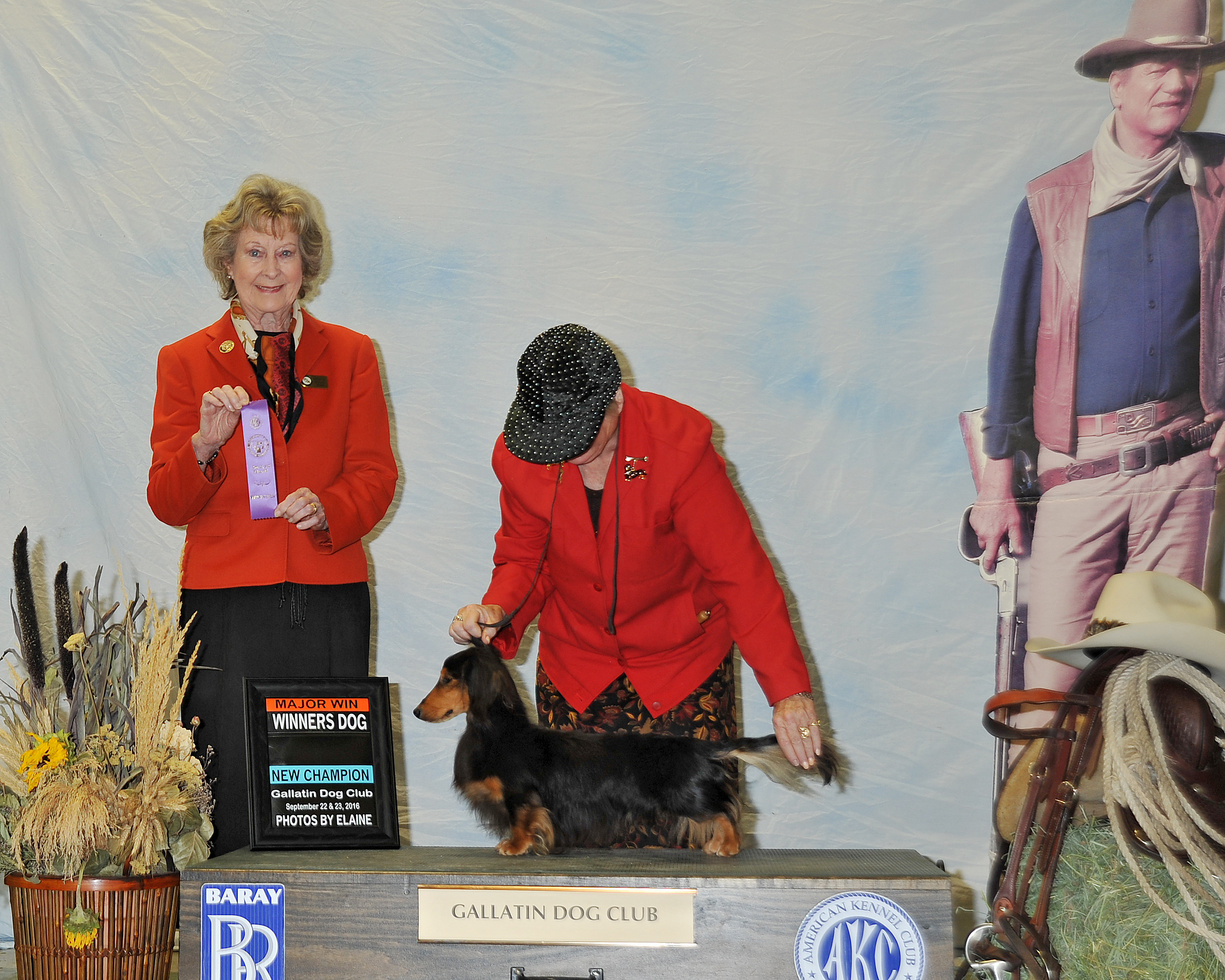 CH Wyndox Last Stop McDonald's ML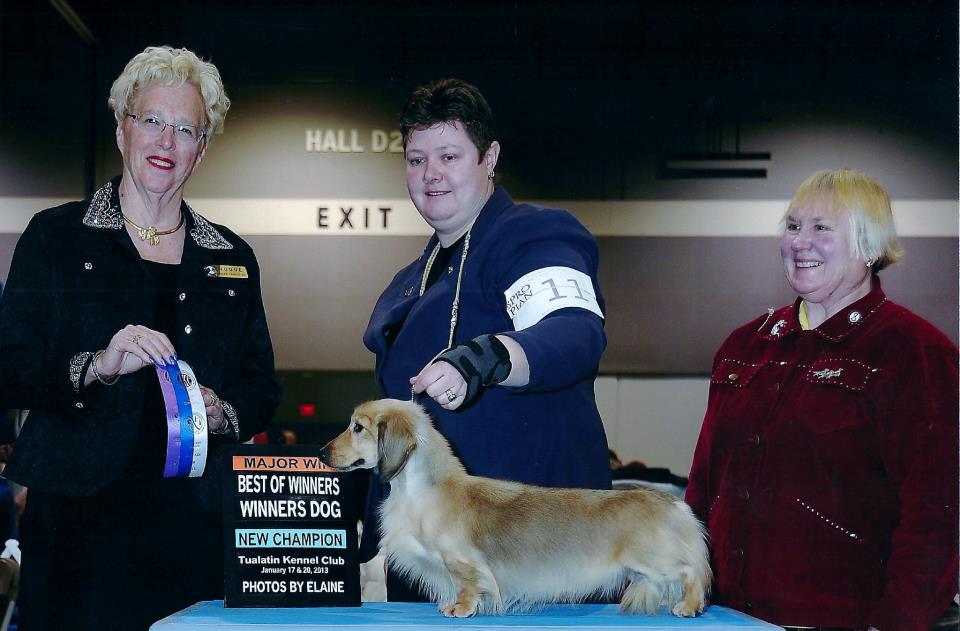 CH Teckelwood Prestidigitation Of Wyndox ML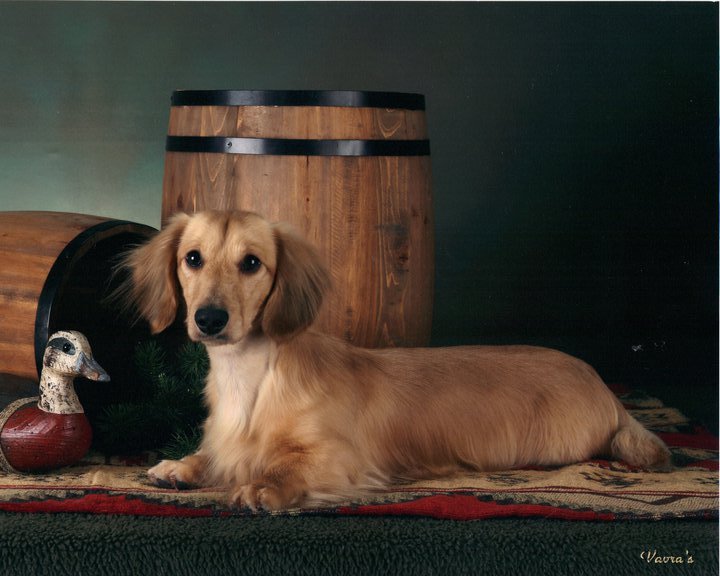 AKC GCH Teckelwood Houdini V Wyndox MLC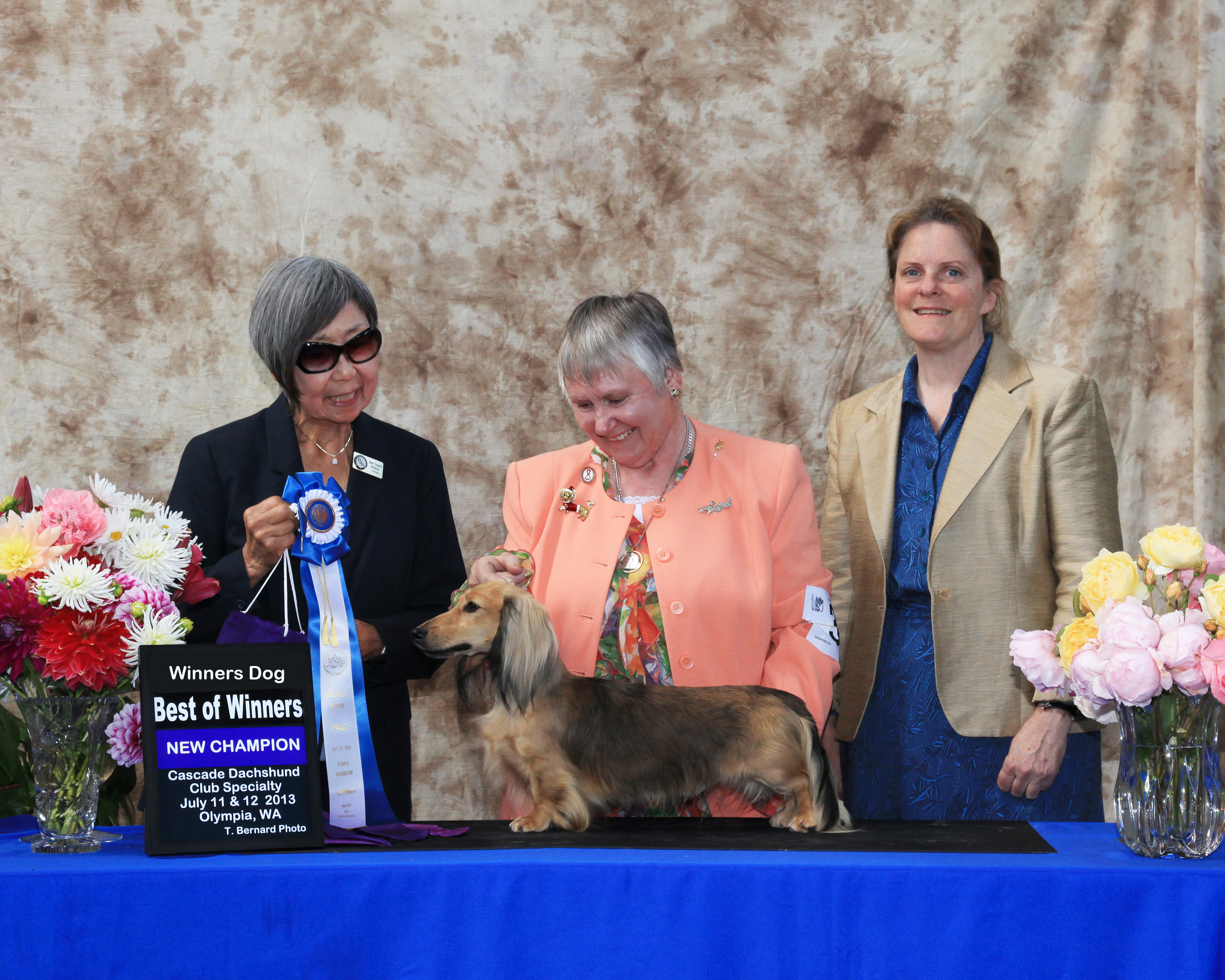 CH Wyndox Design By Dior ML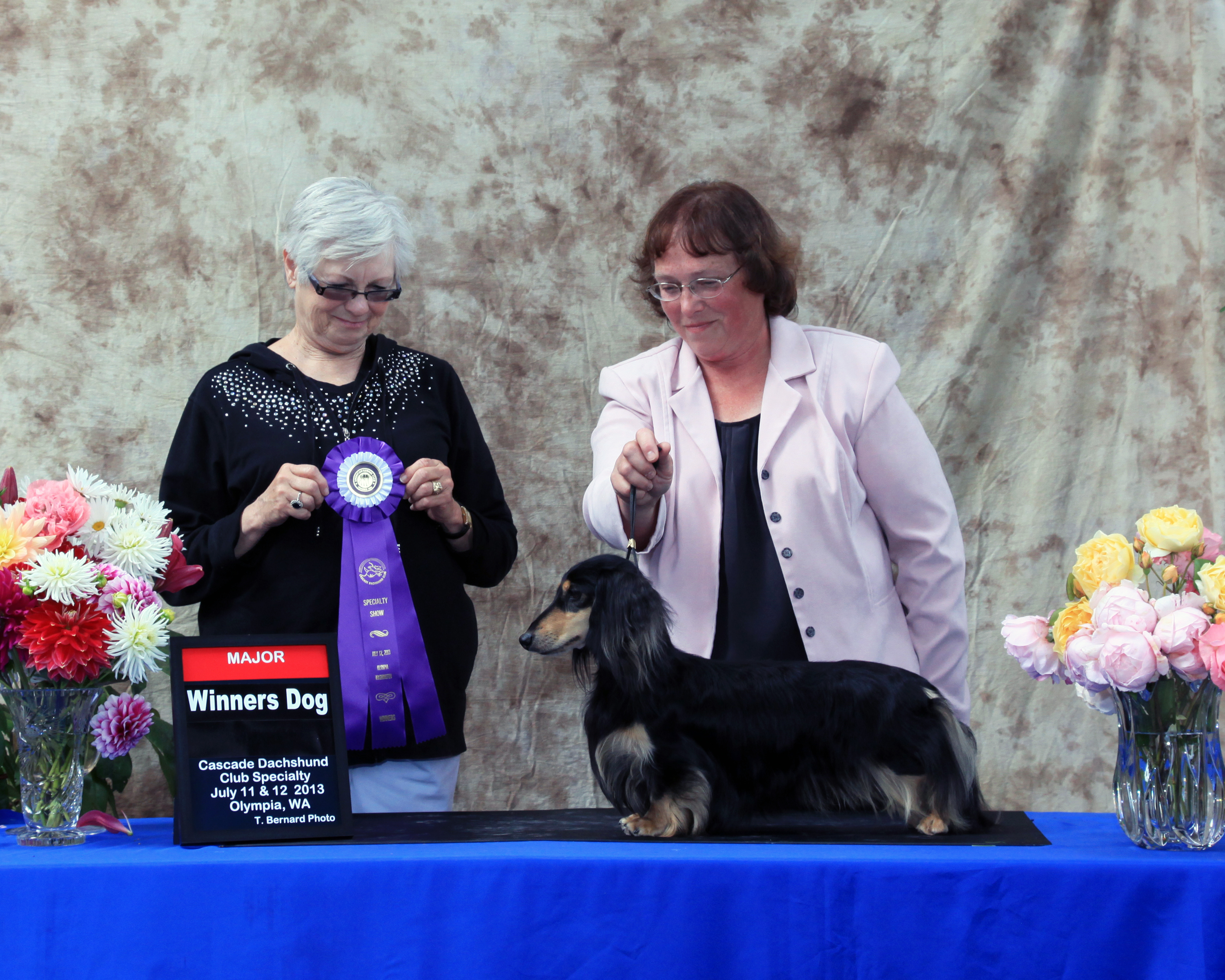 CH Wyndox Black Tie Affair ML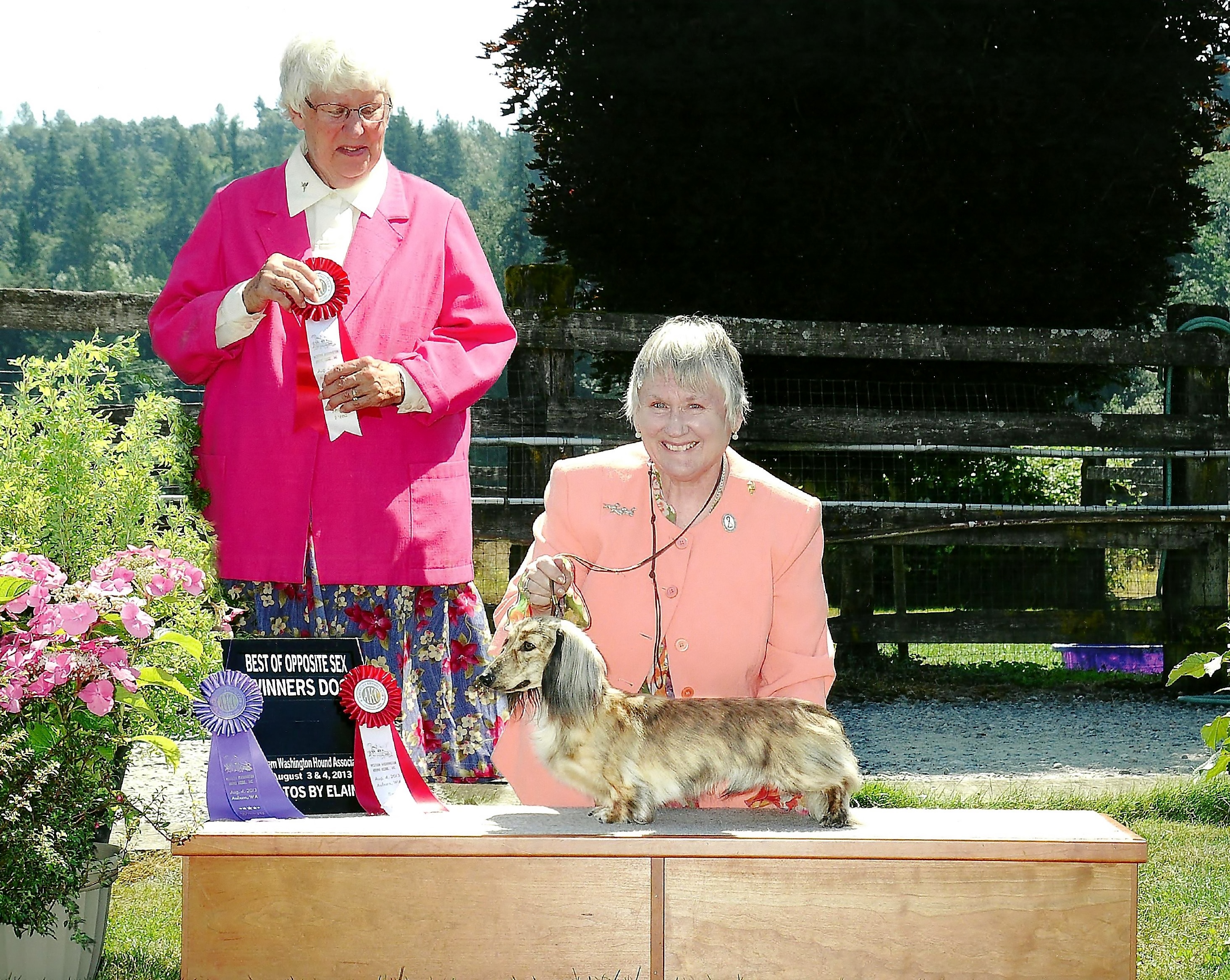 Canadian CH Wyndox Hidalgo ML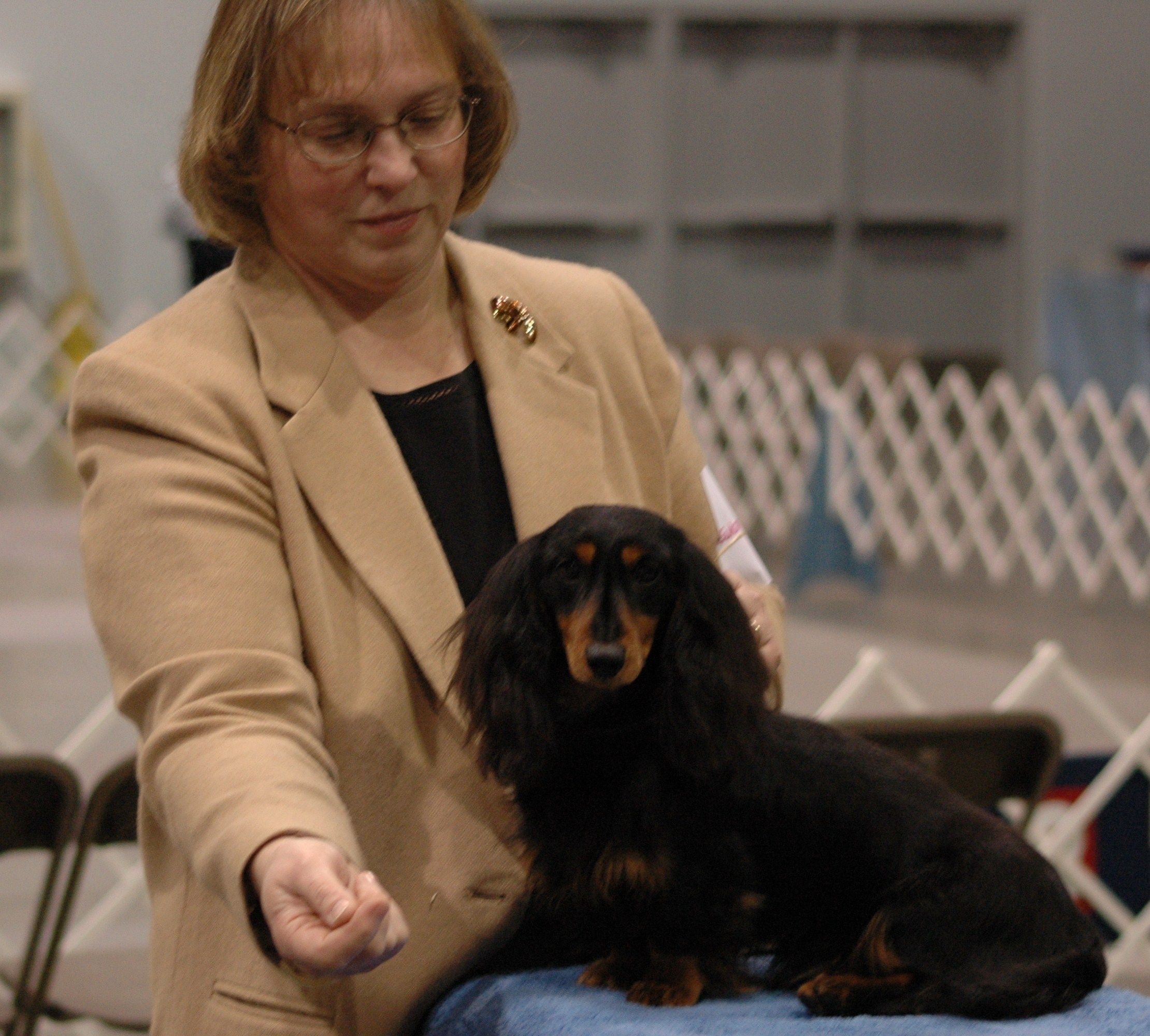 Canadian CH Wyndox Bo Jingles ML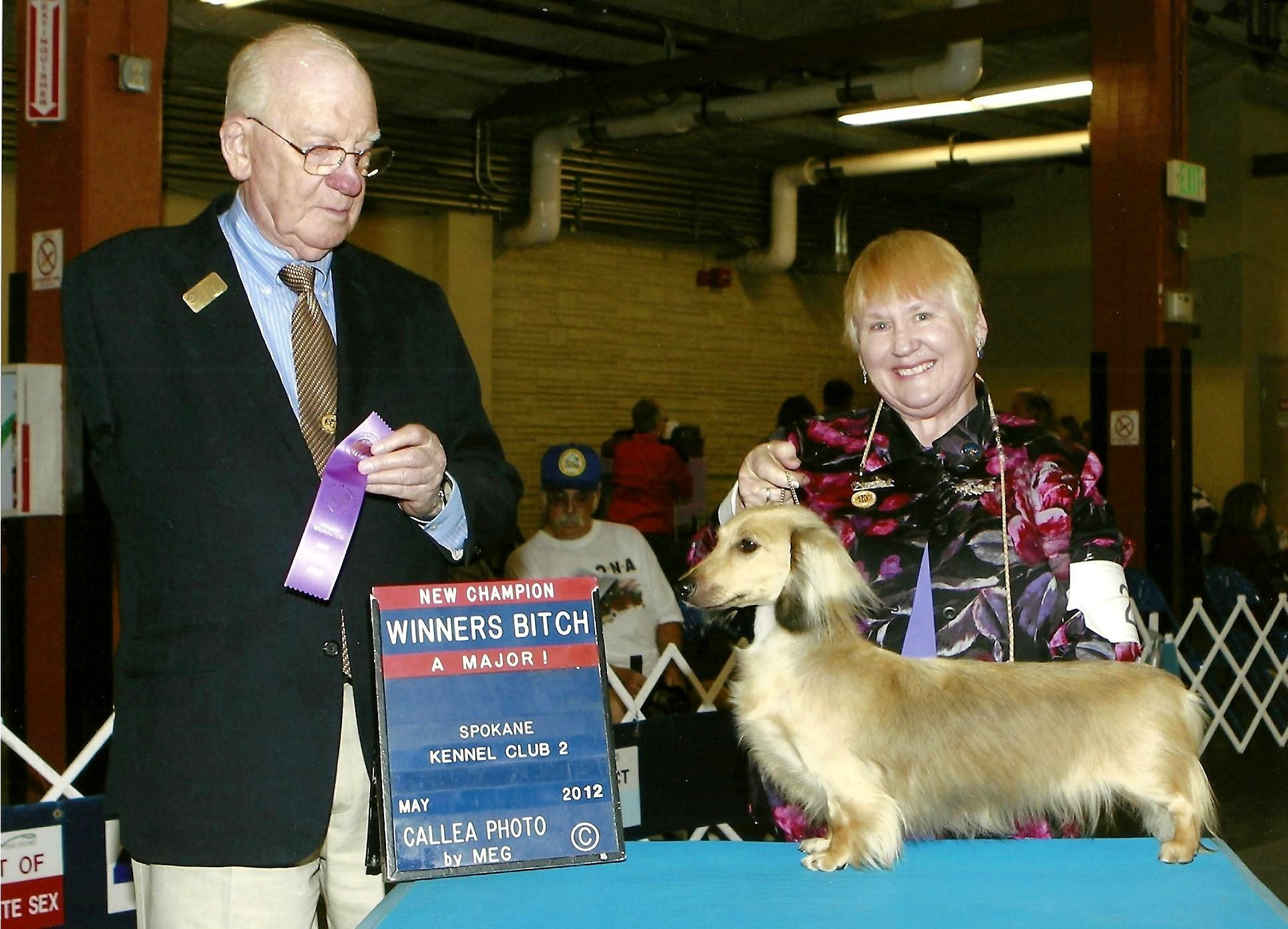 AKC/CKC/Int'l CH Teckelwood Madonna ROM

"Maddie" is the dam of Darby, Gi Gi, Morgan, Darby, Preston, and Houdini.  She has won her American/Canadian and International championships.  She has reproduced her lovely comformation in both litters with BISS CH Wagsmore's Captivating ML and Devoncream Magic Master RN.  She has five champion get and she will be listed in the DCA Registery of Merit.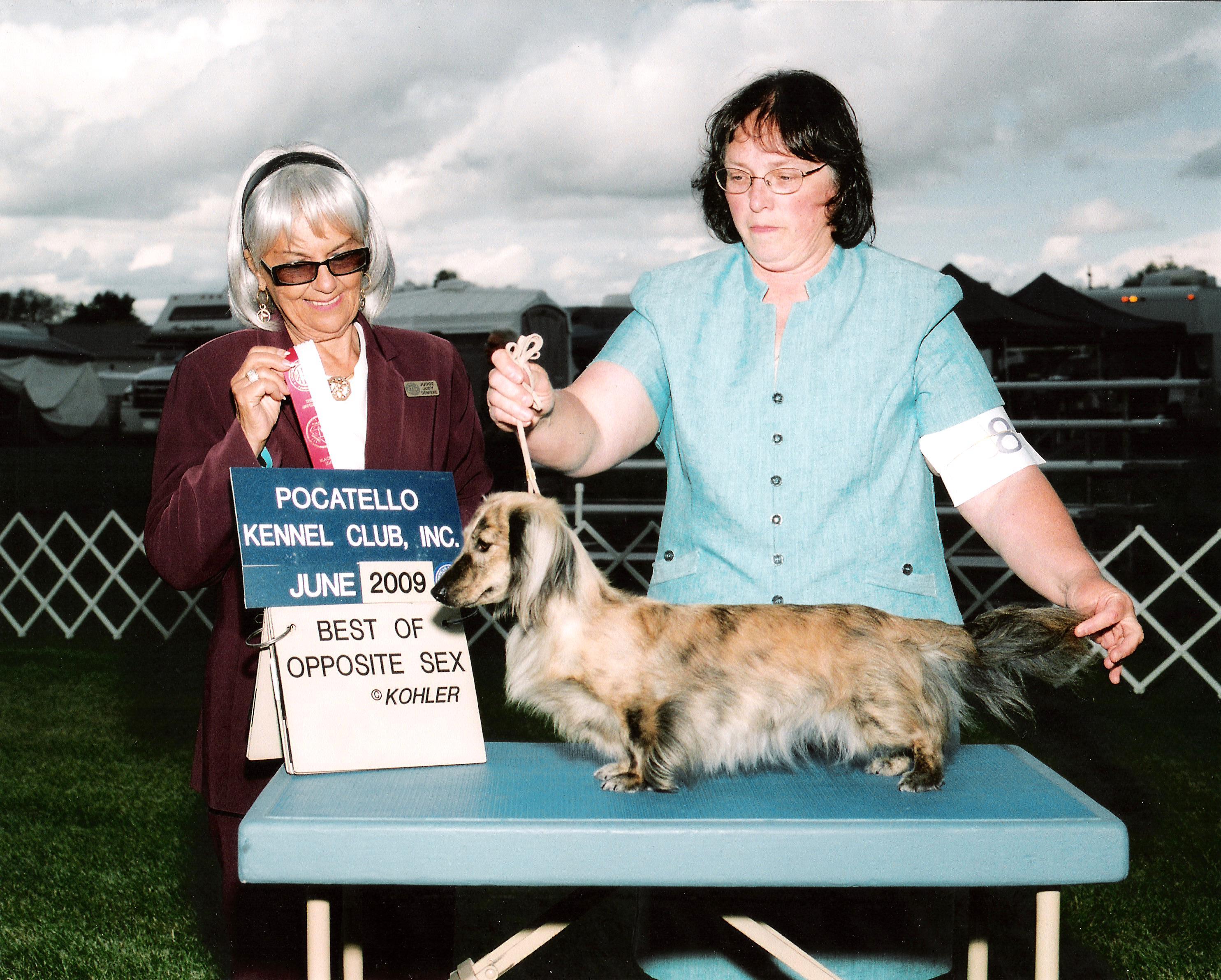 AKC GCH/CKC CH Teckelwood Wolverine ML

"Woolly" is the full sister to CKC/Int'l CH Teckelwood Madonna.  She has completed her AKC Grand Championship and CKC Championship and is now being occationally specialed. We have recently become co-owners of this lovely bitch with Amanda Hodges of Teckelwood Dachshunds (Montana), her breeder.  She has produced one very nice litter with Deconcream Magic Master RN and is the dam of our Wyndox Magical Sonatina MLC (Tina) a BOV winner over specials her second time out.  She now has a litter with CH Rose Farm's Just Right ML that has produced a lovely litter of cream and cream brindles.   "TJ" is one of those pups.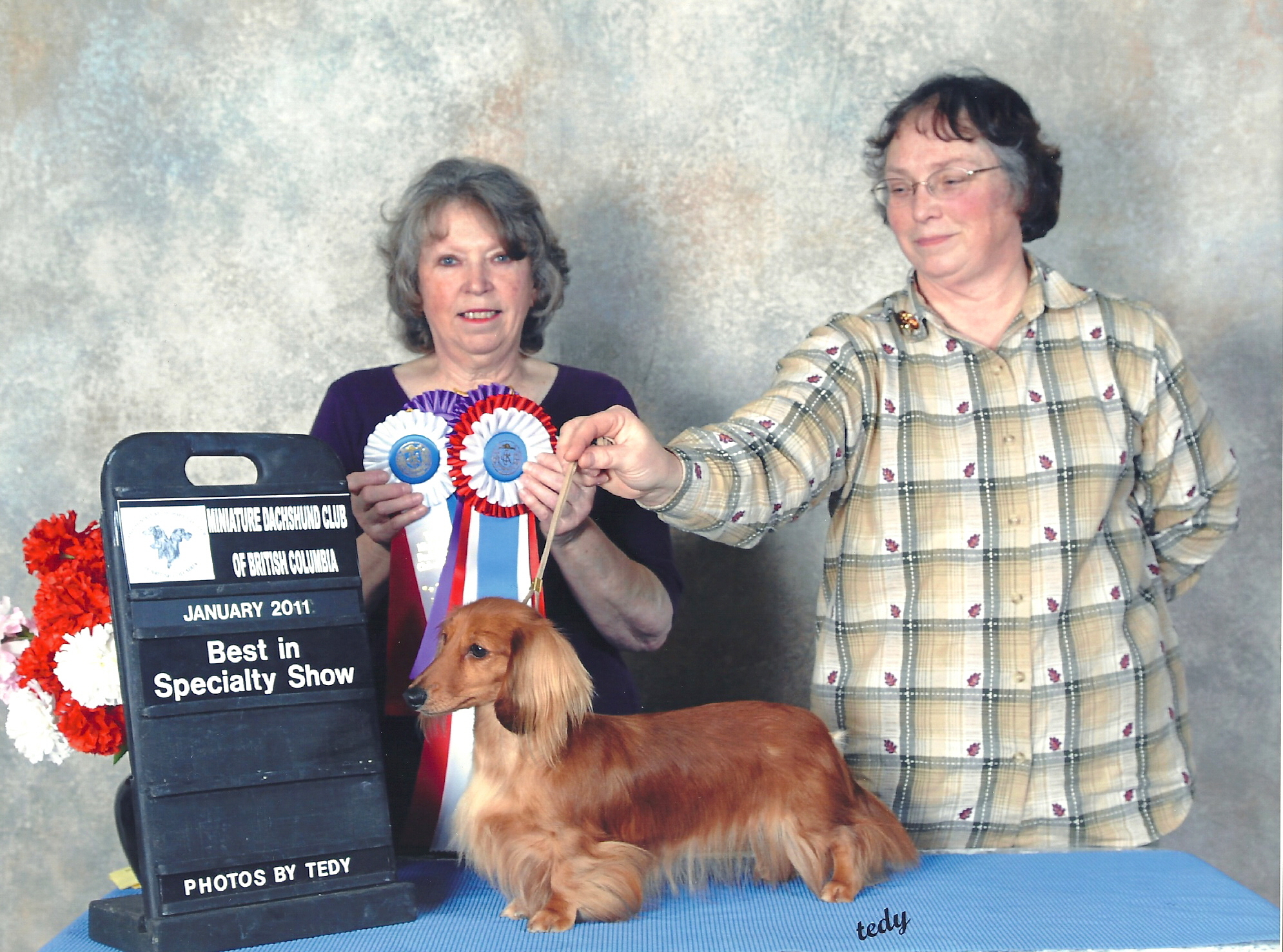 AKC GCH/CKC CH Wyndox Delightfully Captivating ML

"Gi Gi" is the fully sister to Int'l CH Wyndox Positively Captivating ML.  She is our first Bred-By champion and has recently been shown at the Eukanuba National Invitational Show in Long Beach, CA (December 2010).  Gi Gi will be bred to CH Rose Farm's Just Right ML on her next cycle.  We are expecting some exceptional puppies from this breeding.  Puppies have arrived and we were right - Just Delightful!  Gi Gi has now honored us by becoming an AKC Grand Champion. In obtaining her Grand Championship she has been a multiple Best of Variety winner over some of the top dogs in the United States.  Gi Gi is the dam of two champions and one more ready to finish.  They are CH Wyndox Design By Dior ML, CH Wyndox Black Tie Affiar ML and Wyndox Just Delightful ML, all sired by CH Rose Farm's Just Right ML.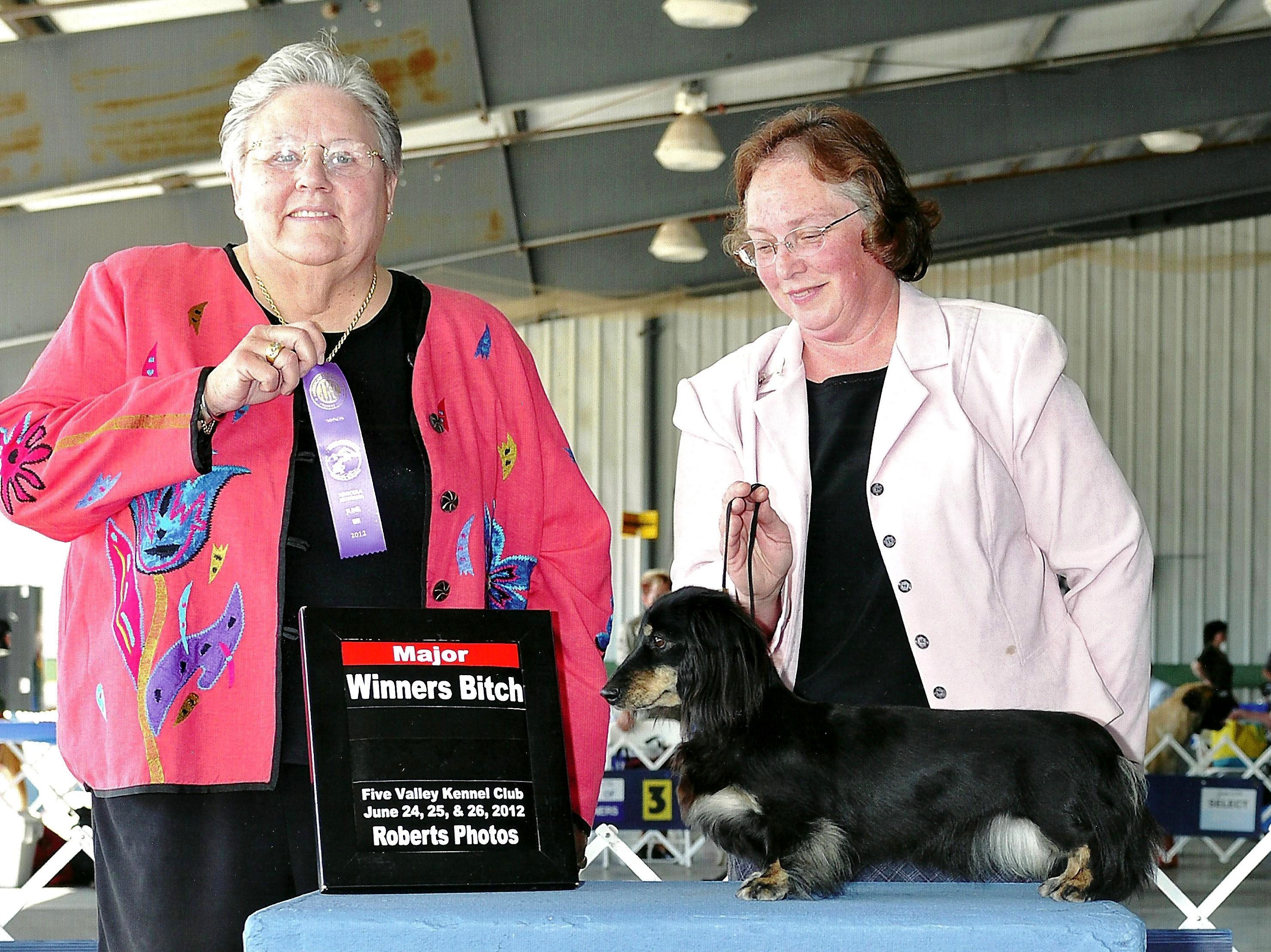 AKC/CKC CH Teckelwood Magic Kisses ML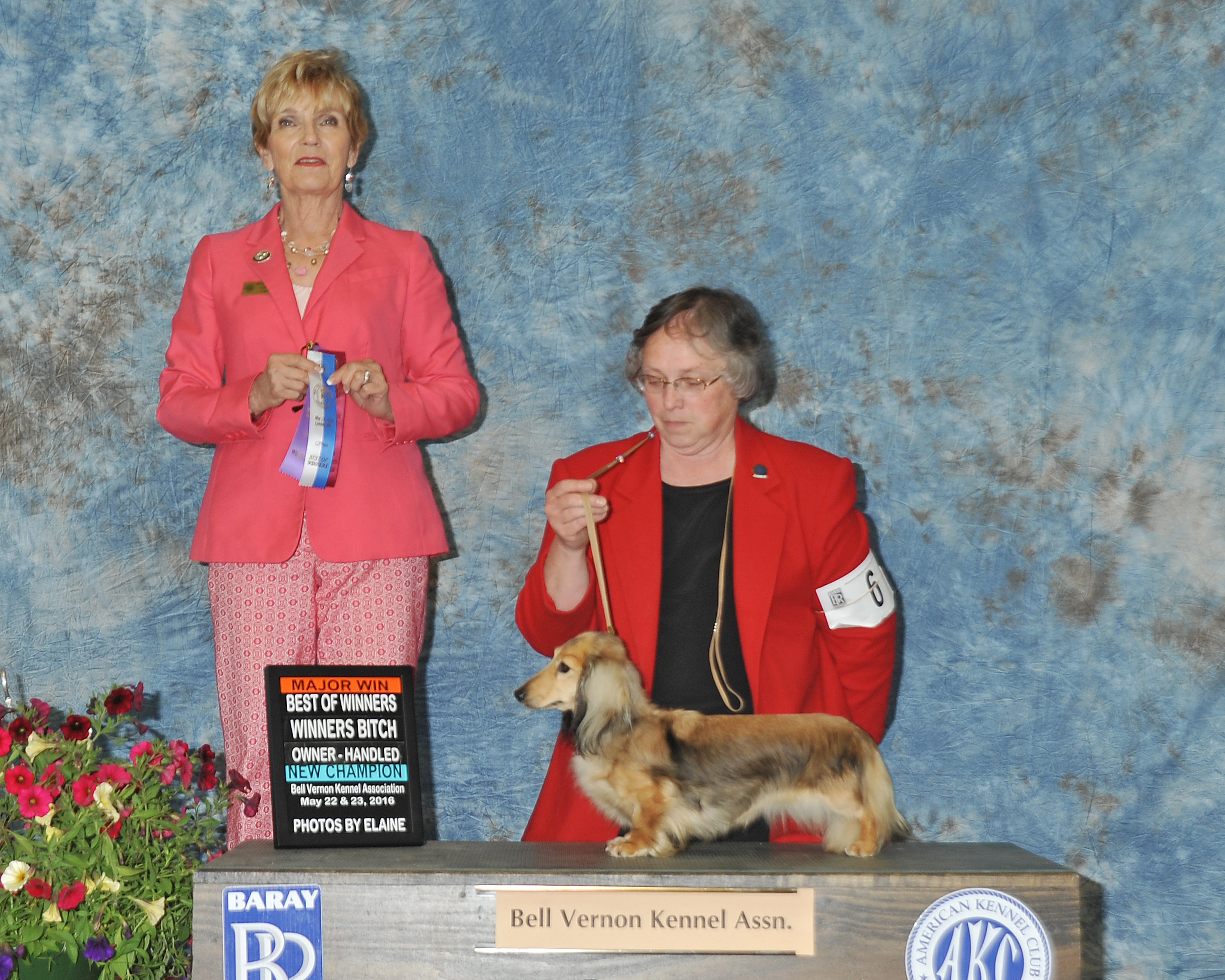 CH Teckelwood's Rose Farm Legacy V Wyndox ML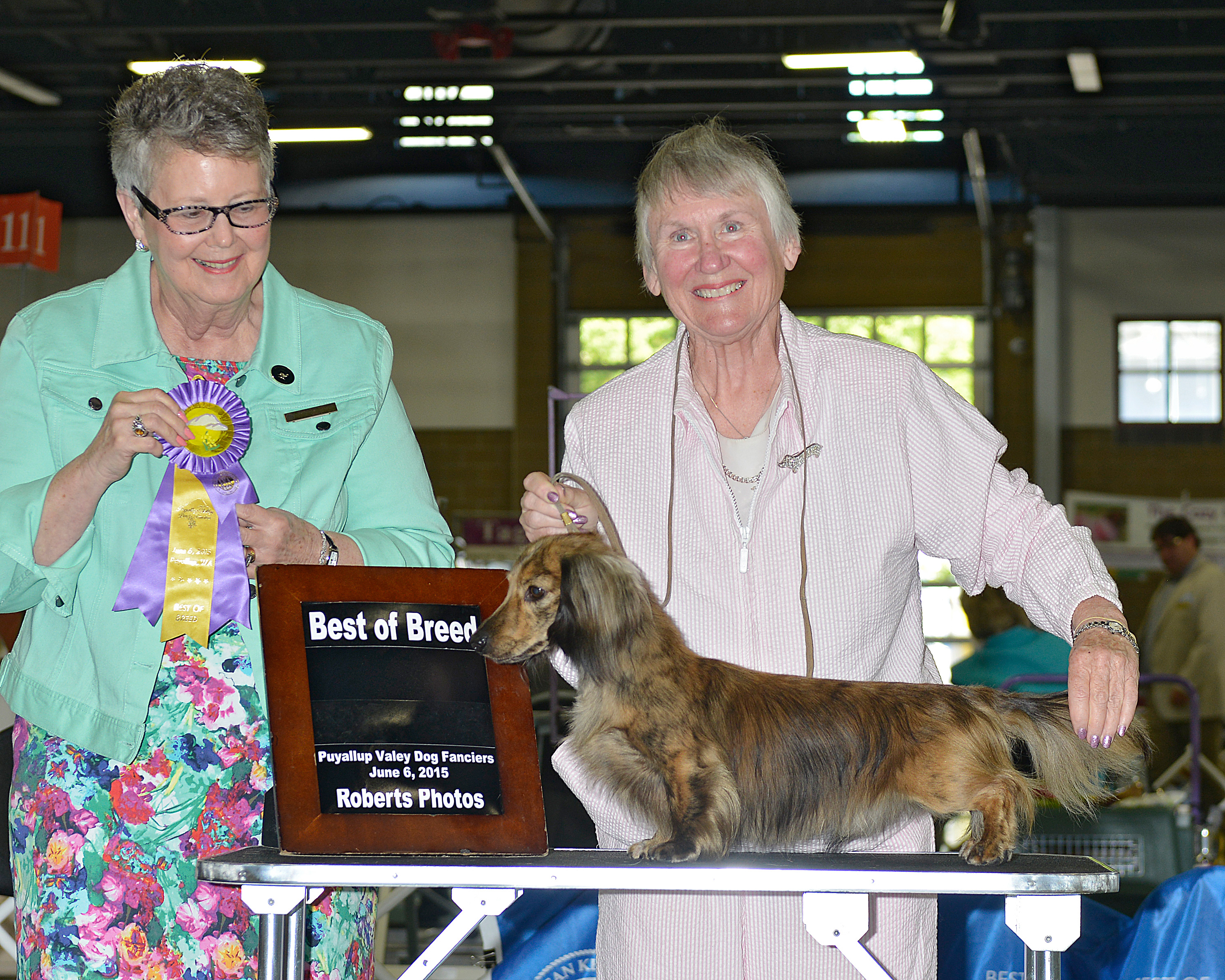 "TJ" - CH Teckelwood Jefferson V Wyndox ML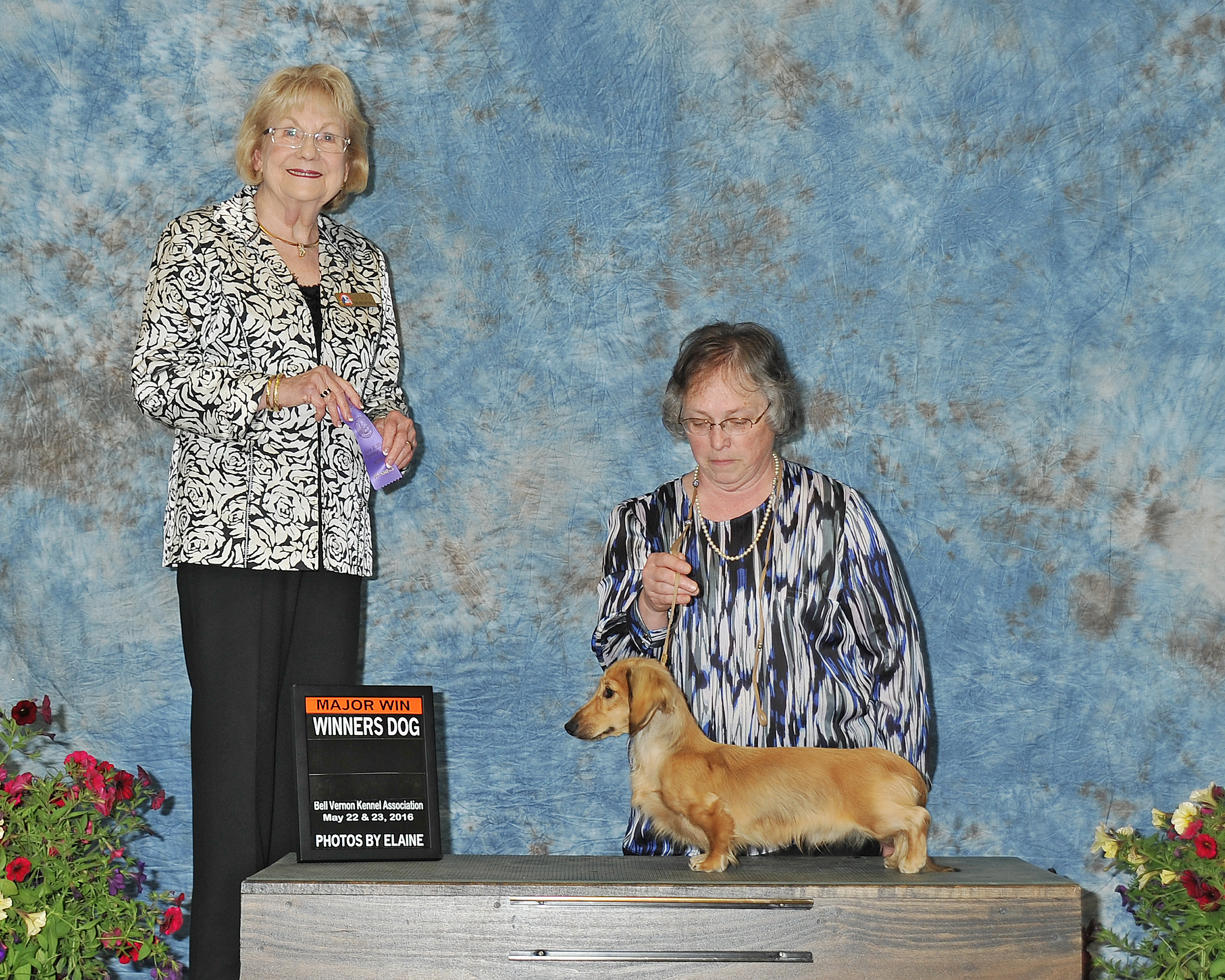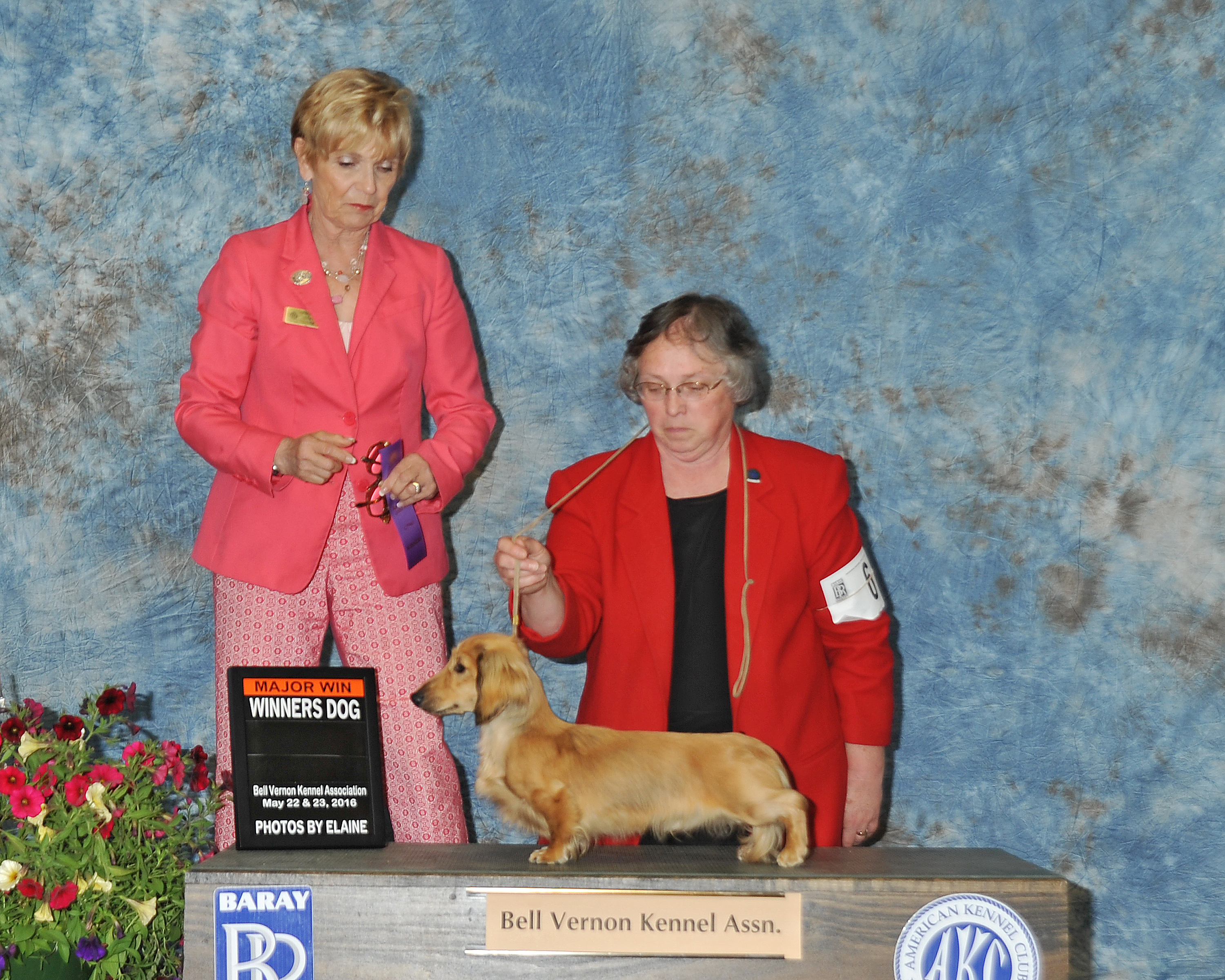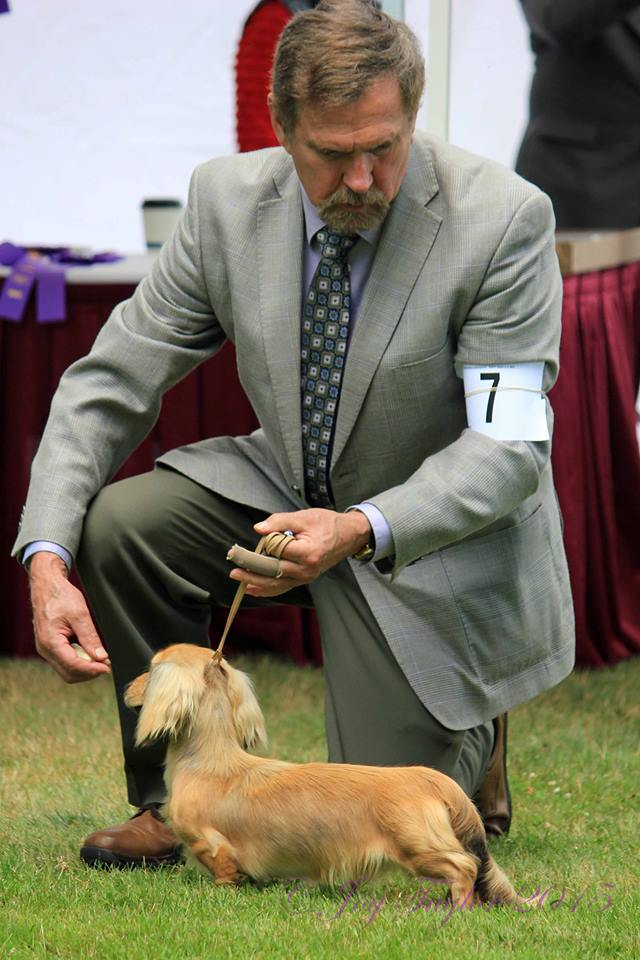 AKC - Canadian - International CH Wyndox Just Delightful ML
At 14 months of age "Hugo" had both his major wins, has been Best of Variety.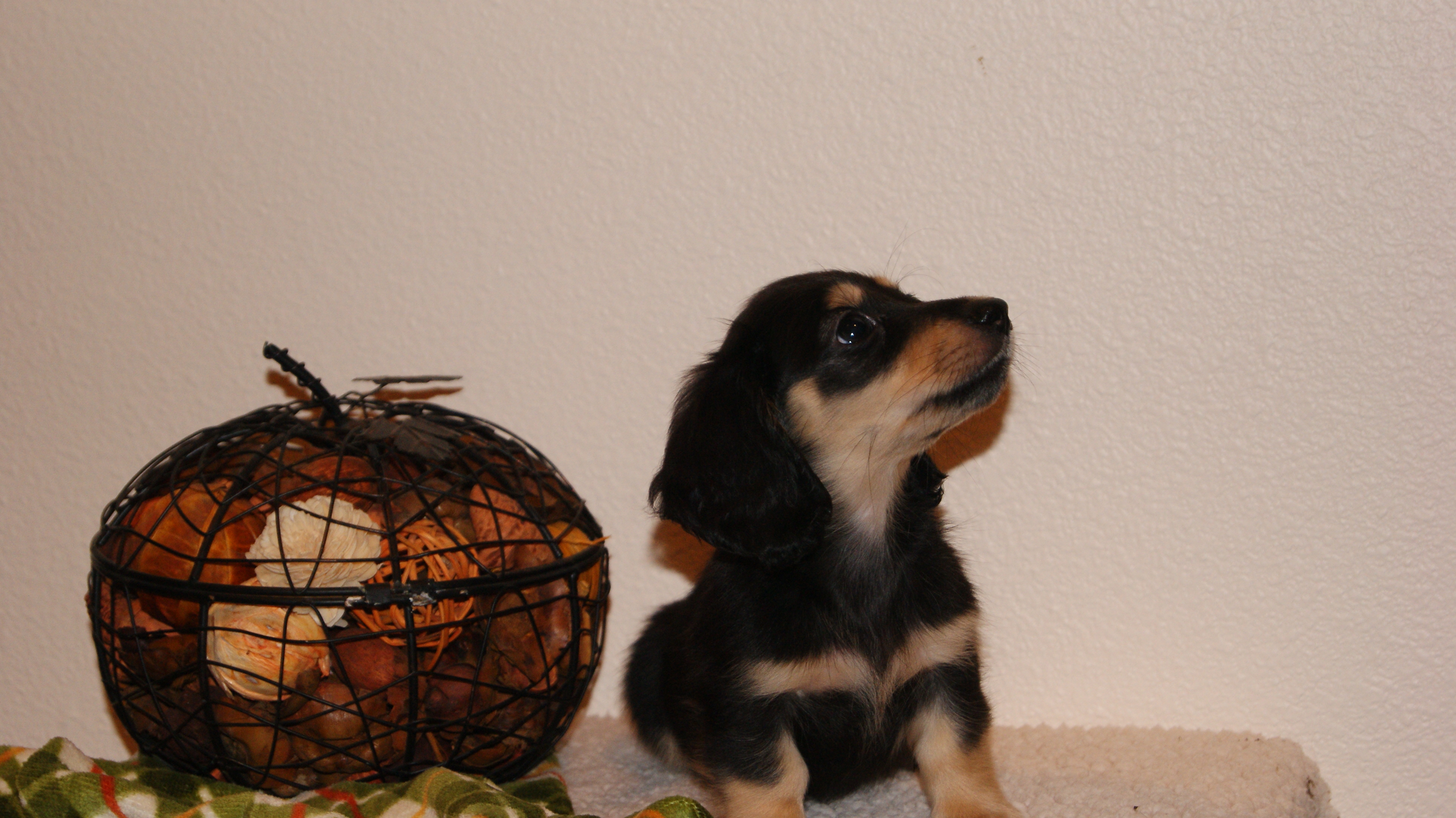 HI!  My name is Guinness
(Wyndox Taste of Liberty ML)

Tally Ho!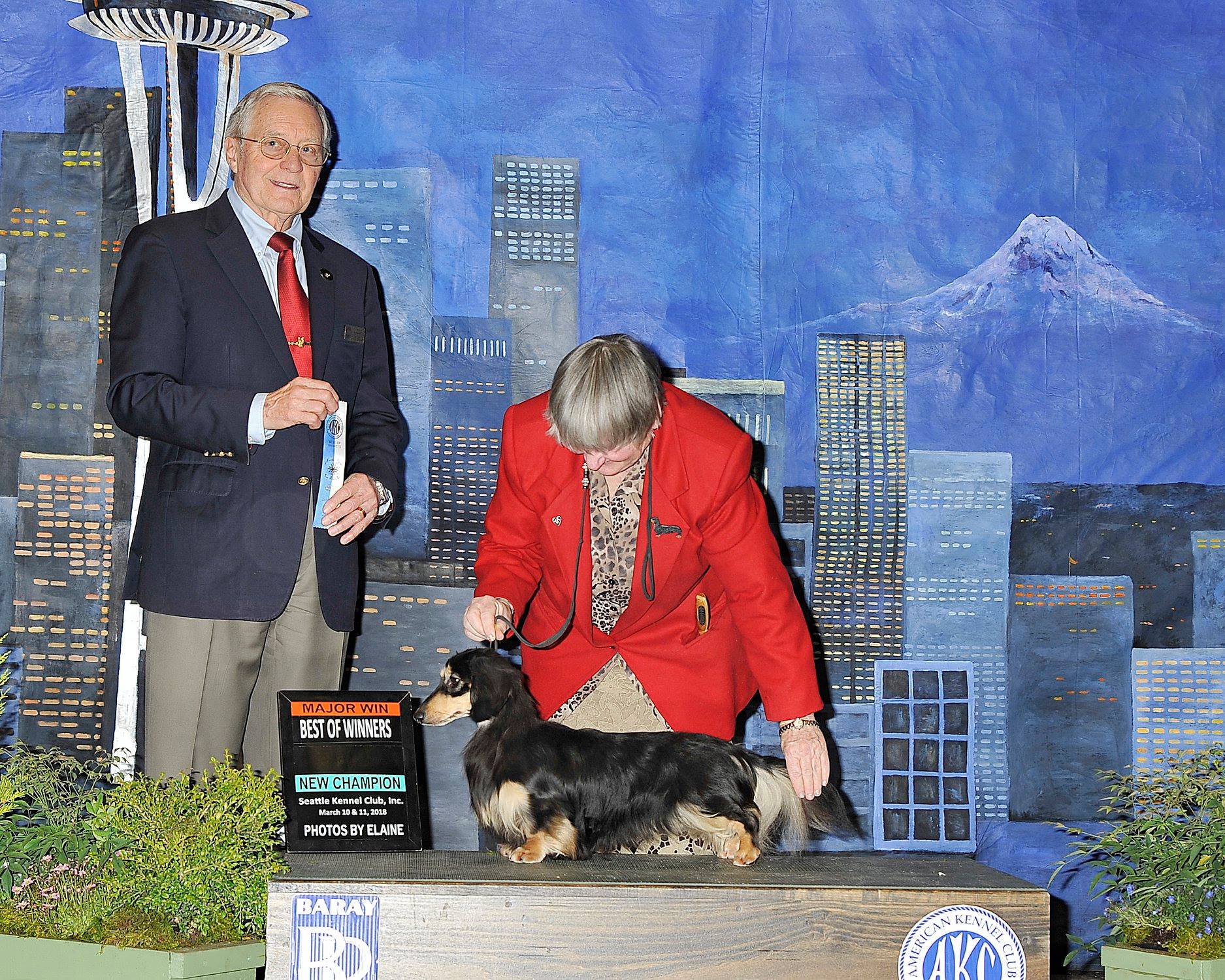 Hi again!
I am now CH Wyndox Taste Of Liberty ML
I started my show career at the Seattle KC shows in 2017 and finished with two majors at the Seattle KC shows in 2018.